The primary goals of preventive maintenance include the following:
reducing the likelihood of hardware failures
extending the useful life of the system
minimizing system crashes caused by outdated hardware and other software problems,
securing the system against viruses and other malware, and
preventing data loss.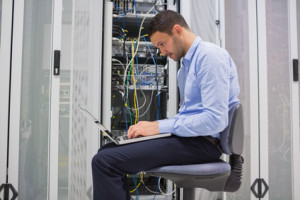 There are some general prevention tasks that non-technical personnel can run on your system's hardware. Refer to this link: http://myitgenius.com/PDF/PMCheck-1.pdf.
TyMatt can provide you with preventive maintenance assistance either on-site or via remote diagnostic support. Please contact us for a monthly maintenance price quotation.
Data Backup
Data backup is the most critical aspect of preventive maintenance. Surprisingly it is often overlooked, resulting in devastating losses for businesses of all types and networks of all sizes. Data backup should be performed daily to ensure that vital documents are protected.
Whether it's on-site or off-site (or a combination of both), TyMatt will help you find a solution that meets your needs for data protection and backup and ensures the fastest recovery of your data in the event of a system crash.
Benefits of Off-Site Backup
Off-site backup protects against hardware failures and localized damage such as fire, flooding, vandalism, and theft. Since data is stored off-site on redundant and secure servers.  In the event of a failure, data can be restored quickly to get your business back up and running.
Benefits of On-site
The benefit of having your data backed up on-site is allows you to restore lost data very quickly. The on-site backup is a local, physical device directly connected to your network. With off-site backup, data is restored over the internet from the off-site servers; a reliable, but slower process.