Many IT companies only look at the hardware aspect of networking, and ignore the logic of networking.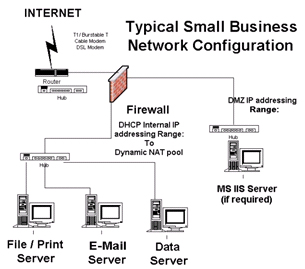 TyMatt network engineers have the ability to design a network that does more than just replace servers and switches. Our certified network design engineers measure your network's current capabilities, then design the most powerful, scalable network infrastructure to mitigate network problems and improve business productivity for today—and the future – using techniques such as IP Planning, sub-netting, virtual local area networks (vLANS), and indoor wireless local area networks (wLANS).
Smart phones and tablets are becoming more popular in schools and businesses and "bring your own device" has become the norm. Wireless environments make it imperative to have an infrastructure that can support the wide array of devices used by employees. TyMatt recommends the use of controller-based wireless LANS to achieve this, giving you the ability to easily and efficiently control multiple access points from just one device.